OSHAcademy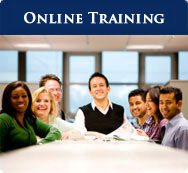 100% Online & Available 24/7
Engaging & Interactive Learning
Start Your OSHA Training Today!
Our 100% online training provides you with the following benefits:
Email Access to an OSHA-Authorized Trainer
Easy-To-Follow Lesson Material
Real Life Case Studies & Examples
24/7 Customer Support
OSHA Standards Explained for Your Industry!
Simply choose from a course selection above to learn more and get started!

Welcome to
OSHAcademy
Online OSHA Training
You can now complete your OSHA Training courses 100% online. Our online courses are offered to you in cooperation with the American Safety Council. The goal of our online courses is to reduce workplace fatalities and injuries by teaching the application of OSHA standards in hazard recognition and prevention.
†The courses in occupational and safety training offered at this Web site by the University of California San Diego Extension International Safety Education Institute and the American Safety Council are educational products that upon completion will not result in issuance of an Outreach card associated with the U.S. Department of Labor.