With the vast majority of states under a stay-at-home order due to the coronavirus, you may have started to hear a lot more about the benefits of online training.
Over the last decade, e-Learning has grown exponentially. It comes in many forms, but it's primarily used for college education, certification training and professional development.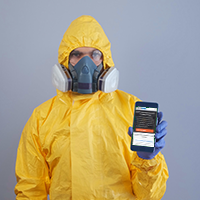 Today, the advantages of online training are more important than ever. School closures and other disruptions to your daily life don't have to prevent you from growing and learning. Online learning makes it simple and convenient to keep building vital skills for your future.
The opportunities available for personal and professional development are nearly endless. Those interested in starting a career in construction or manufacturing can take online OSHA Outreach training, which is an increasingly common job requirement among employers.
The demand for skilled workers with HAZWOPER training is also on the rise. And in Florida, new legislation allows notaries to offer their services 100% online after they complete remote online notarization (RON) training and register with the state.