New Vision
American Safety Council is making positive strides in our Customer Care Division to support our customers in the United States and all over the world. We recognize that today's market demands swift and seamless communication, and we are working hard to provide exactly that for those seeking customer service or technical support.
That's why our "Customers First" initiative is improving the accessibility and response time for our customer care channels. With an increased availability of Live Chat and e-mail services, customers will receive a quick response to their inquiry without hold times on the phone.
ASC credits the expansion of Live Chat combined with improved technology for the reduced wait times across all communication channels including our email based support and toll-free telephone numbers. This new and improved flow of inbound communications means more time for Care Agents to focus on providing high-quality, individualized service and shorter wait times for students.
New Leader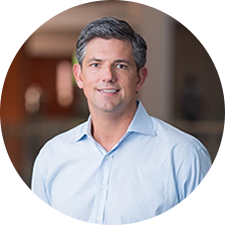 John Comly
John Comly joined American Safety Council (ASC), a leader in regulatory driven online training and education programs, as the new Chief Executive Officer in July 2017. John succeeds Jeff Pairan, who will be assuming the role of non-executive chairman of Orlando-based ASC.
Comly previously served as president of several operating units of Red Ventures, a high-growth digital marketing and technology company he joined in 2011. Comly spent 10 years in investment banking and middle-market private equity before leaving a partner-track career to gain operational, entrepreneurial and leadership skills.
"I am excited about the opportunity to work with the ASC management team as well as Jeff and the rest of the board to continue to scale and further diversify our business to provide an even more robust suite of products to current and prospective customers," said Comly.
Welcome to ASC, John!
New Logo
Our talented management and design teams worked to create and perfect a new logo that represents American Safety Council and the important work that we do. "We really wanted to highlight safety being the focus of who we are and what we do", Christine, VP of Digital Marketing explained. "This is going to kick-off a redesign of ASC and co-branding across all our top properties to have a more unified presence internally and online." After weeks of brainstorming, collaboration and hard work, the team did not disappoint and delivered a functional and modern logo that will position ASC as an industry leader in online safety education. And of course, everyone enjoyed the creative process and had fun bouncing ideas off one another. "Every person saw something different and not only was it insightful, it was also entertaining!" Christine said.

Employee Spotlight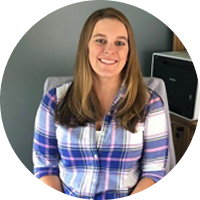 Behind every successful company is a super savvy and knowledgeable go-to IT person! Luckily for many of us at American Safety Council, that person is Omar Infante. Omar's long list of responsibilities include handling all sorts of technology issues from our personal computer problems to student issues that require him to dig into the database.
When rebooting doesn't work - we call Omar. And we're thankful that he doesn't mind a bit because his favorite part about working at ASC is US. When Omar isn't fixing things and saving the day, he spends his free time swimming, playing video games and reading.
Omar - you're awesome and we are thankful for YOU!