Volunteerism
Community outreach is a key pillar of ASC CARES and our mission to help people transition from unemployment to the workforce with confidence. We volunteer with organizations who share our strong desire to help others move forward and build a better life for themselves and their families.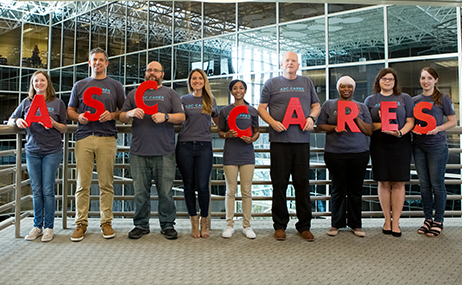 Diversity & Inclusion
The ASC CARES Ambassador Program is open to all our employees who are especially passionate about community outreach. Consisting of staff and leadership members from all departments and levels throughout the company, our Ambassadors are a direct reflection of the immense diversity that comprises American Safety Council.
Members of the Ambassador team assume a key leadership role and invest both their time and unique skill sets to support important causes that we care about as an organization. We believe this diverse representation from our Ambassadors helps ensure inclusion throughout the entire organization — and consequently, helps us make a bigger impact throughout our community.
We are proud to share our community involvement with our dedicated and caring employees, trusted partners, and valued consumers worldwide who inspire us every single day.
Learn more about what ASC CARES is doing in the community