High school students face an unprecedented number of challenges in their home and school life each day. ASC CARES aims to help at-risk youth complete workplace safety training in the field of their choice and earn their first driver's license before they graduate high school.
Studies show that youth who miss out on early work experience are more likely to face unemployment later in life and less likely to achieve higher levels of career attainment. Part of the challenge for young people seeking employment is the gap between their current skills and the qualifications needed to secure a job.
Our courses aim to narrow that gap by teaching valuable skills that employers look for in qualified job candidates.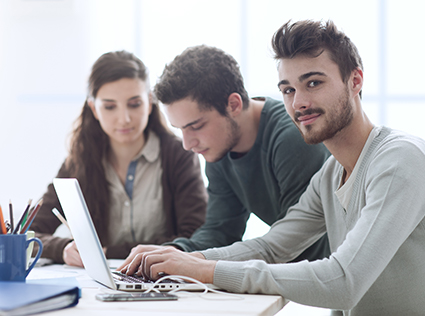 Additional Program Benefits:
Tiered discount pricing
Introductory course package
Post-graduate support through continued rewards
One point of contact for account management
Referral rewards program
Certificate of Appreciation
At-risk youth who qualify for the ASC CARES program include:
Students in jeopardy of suspension or expulsion
Youth returning from juvenile detention
Adolescents struggling with substance abuse
Those facing serious issues that impact academic success
And because teens do best when their parents or guardians are also succeeding, the ASC CARES program also includes training for family members.
With courses from ASC CARES, at-risk youth and their family members have greater access to training that provides competitive skills and in-demand credentials. From DMV-approved online training for first-time drivers to OSHA-authorized workplace safety training, families can browse our extensive course library and choose an e-learning program that fits their needs or desired career path.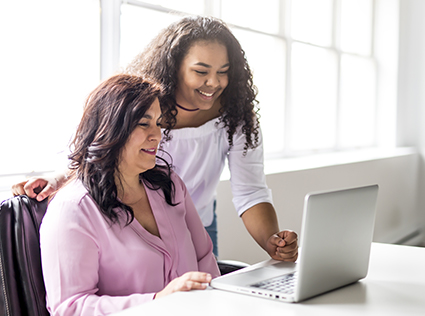 Track and Monitor Students' Progress
We understand that monitoring student progress is an important aspect of ensuring student success throughout training. To improve transparency and accountability, we created Account Manager, our proprietary student tracking portal. The online portal gives full visibility into each student's performance from start to finish, allowing teachers and administrators to identify mentorship opportunities and augment the curriculum when needed.
Teens struggling with difficult life circumstances should have every opportunity to prepare for a successful future — and they deserve a strong support system to rally in their best interests. We are excited to work with public schools, youth advocate programs, government agencies and nonprofits who share our mission to support at-risk youth and their families with vocational services.